Lake Cadillac Resort is currently closed for the winter season. This is due to historically low snowfall periods resulting in slow business. We will reopen in March of 2024. Reservations made from March to October 2024 are stored and do not need to be verified. We look forward to seeing you all again when we open next year!
Lake Cadillac Resort
No matter the season, there is always something to do in the Lake Cadillac Area.
Nestled on the shores of Lake Cadillac we are your premier destination when looking to stay in the Northern Michigan area. Warm up in our heated pool during the cold winter months or cool off in Lake Cadillac during the summer while relaxing on our 600ft of sandy beach.
Convenience of Cadillac West
Conveniently located on beautiful Lake Cadillac on the west side of Cadillac. Within walking distance of the William Mitchell Stare Park, Dockside Inn Restaurant, Lake Cadillac Party Store, Ultimate Ice Cream, and much more. Enjoy everything that Lake Cadillac Resort and Cadillac West have to offer!
Our large heated indoor pool is the perfect way to relax after a fun filled day in Cadillac. The water is very enticing; so relax and enjoy! We have many poolside rooms available. Give us a call and book one today!
Lake Cadillac Resort
Lake Cadillac Resort
Lake Cadillac Resort
Lake Cadillac Resort
Lake Cadillac Resort
Be sure to visit one of the top places to eat in Cadillac MI. Open for Dine In, Take Out and Curbside Pick up. Every plate achieves that elusive, cuisine-defining balance of sweet, salty, and sour – dessert.
The Pines Sports Bar and Bowling Center
Conveniently located in Cadillac West, The Pines is a 12 lane bowling center, full service restaurant with sports bar, arcade, and a banquet room; the perfect located for your next gathering or event!
Lake Cadillac Party Store
Lake Cadillac Party Store is your one stop shop, conveniently located in Cadillac West! With the areas largest selection of Beer, Wine, and Liquor, we are sure to have what you are looking for.
Snowmobiling, skiing, snowboarding, hiking, camping, fishing, biking we have it all. The Cadillac Michigan area is centrally located and minutes away from many different fun activities.
BOOK A ROOM TODAY!
Need more information or have questions? Feel free to reach out and let us answer any questions you may have.
6319 M-115
Cadillac, Michigan 49601
Lake Cadillac Resort in Cadillac MI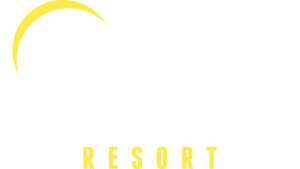 To book a room with us, please click on the button below and enter the dates for availability.
Thank You for your interest in staying with us at Lake Cadillac Resort the number one place to stay in Cadillac MI.
We look forward to having you, if you have any questions please feel free to give us a call at 231.775.2407